Mutiny Version 7 Released
Your Mutiny subscription keeps getting better and better.
Our development team has been working hard to release the new Mutiny version 7, including new features and upgrades with a new trap receiver engine, reporting, powerful advanced search options to create new Smart Views from any node property.

The advanced search options are critical when you are managing thousands of nodes, being able to group these searches into Smart Views saves time in the future.
The new Smart Views are also available in the Tracked Views alerting method that simplifies alerting as any new nodes matching a Smart View search will be automatically added, and if you are tracking the view, you will automatically receive your chosen alerts.
Read more about Advanced Search
Read more about Smart Views
Read more about Tracked Views
With more ISP and MSPs choosing Mutiny, we have written a new and faster trap receiver and provided new traps panels for nodes.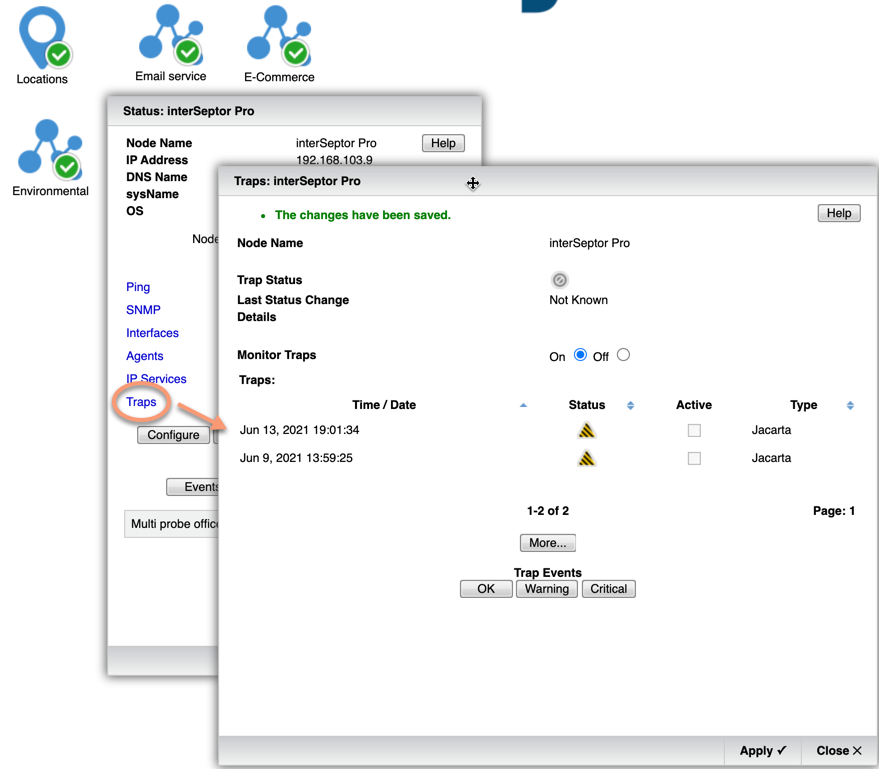 There is also a new Traps history view alongside the event and alert history.

Most of the other changes in this release are improvements to the polling engines and front-end. We have also removed some of the old workarounds incorporated over the years to support ancient and now defunct browsers.

Finally, despite having one of the best products in this sector, we don't have the big marketing budgets of our competitors, so we rely on recommendations and our good standing in the market, therefore, if you love Mutiny, please tell others, and if you move on to that new challenge with another business, then please bring Mutiny with you. We will help you impress your new team!
Best Regards
Mutiny